THREE WAYS TO INTEGRATE ONLINE
---
INTEGRATIVE ONLINE TEAM GAMES
---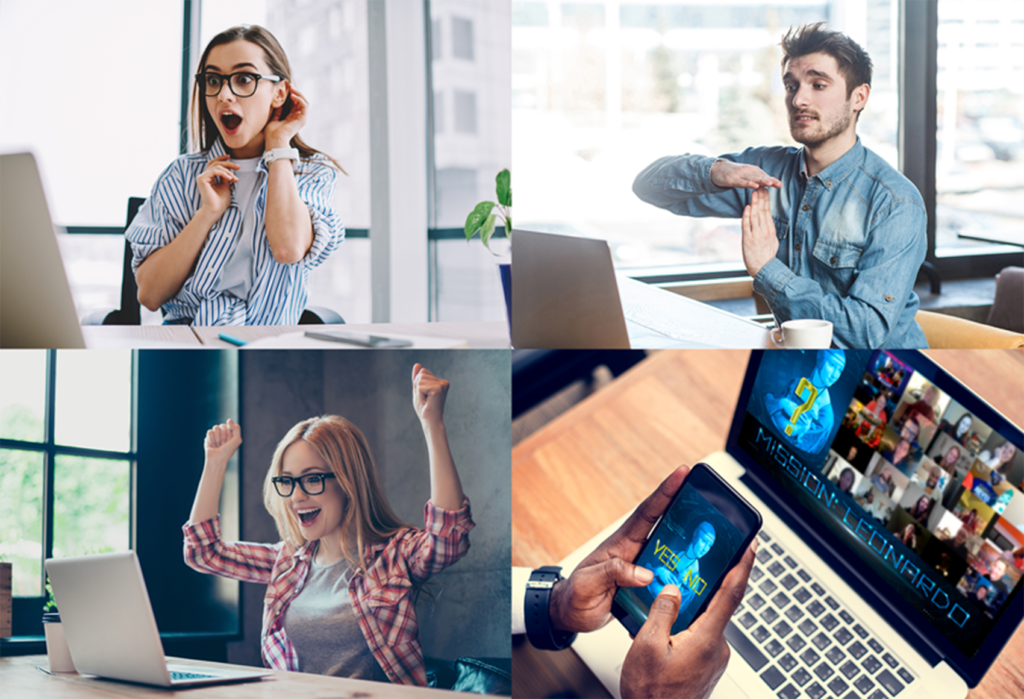 Our modern and interactive games have captivating plots and spectacular graphics, but most importantly, they are highly engaging. We've created games for team entertainment, integration, team spirit strengthening, and the development of group competencies. Participants cooperate and compete. We offer games for groups from 5 to 2000 people, in Polish or English.
Our games have two versions – a 45-60 minutes version and a two-hour one (with a longer icebreaker and multimedia setting). Each game can be a part of a more extended company meeting and an independent team-building session. There is a possibility to add your logo and place your content inside the game – e.g. company values, information or commemorative photos from the last live integration.
LEONARDO'S MISSION
Leonardo da Vinci's masterpiece, Lady with an Ermine, disappears from the Cracovian museum. Form teams, explore Cracow, find the clues, solve puzzles and save the masterpiece! Team adventure and competition in a unique atmosphere.
THE ALCHEMIST
Online Escape Room in the spectacular interior of the historic alchemist's workshop. Groups work together to find a recipe for the philosopher's stone – and learn the secret of eternal life.
Entertaining online integration with a well-being message.
THE BARISTA
The fate of the world's best Barista (and a secret service informant) is in your hands. Time is running out fast, and together you must connect the dots, make sense of the facts, solve puzzles, and hack computers, phones and tablets in order to save the exceptional coffee expert.
TOP SECRET - NIKOLA TESLA'S DIARIES
Explore the interactive boutique hotel with your team and solve interesting puzzles. As agents, you go into action to find documents that have fallen into the wrong hands. And not just any documents – the lost journals of Nikola Tesla himself.
PANDORA'S BOX
Uncover the mysteries hidden in ancient scrolls, solve puzzles and save the world from destruction! An online team game that develops the ability to find the best solutions within a group.
ALIBI FOR SANTA
Santa Claus got arrested, and his lawyer is powerless. There is no evidence of Santa's innocence! Only you can help him! You make a plan and divide into smaller teams, you move to a Lappish hut to find evidence for his innocence. Only group action will lead you to success. Save Christmas and free Santa!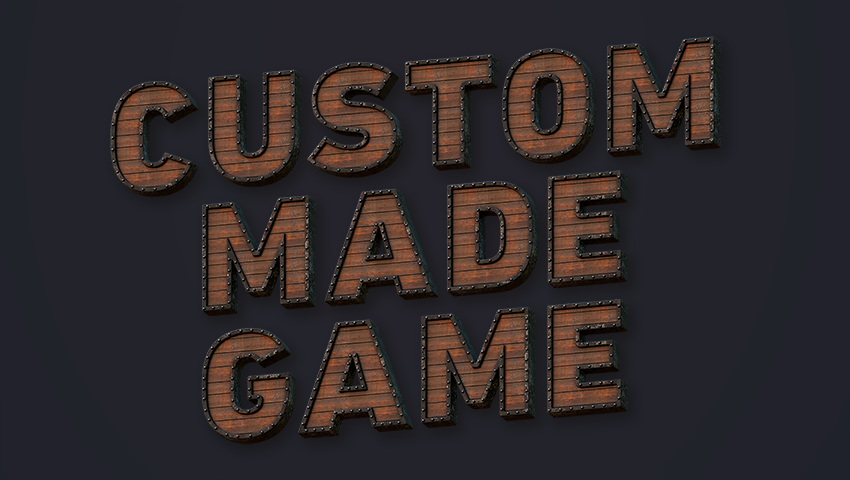 We can personalise one of our games or create an online game from scratch, especially for you. You can use the finished game for example:
integration and teambuilding
recruitment
onboarding
creative presentation of the company/factory/laboratory
creative communication of the company's values
team introductions
corporate challenge
ONLINE INTEGRATION EVENTS
---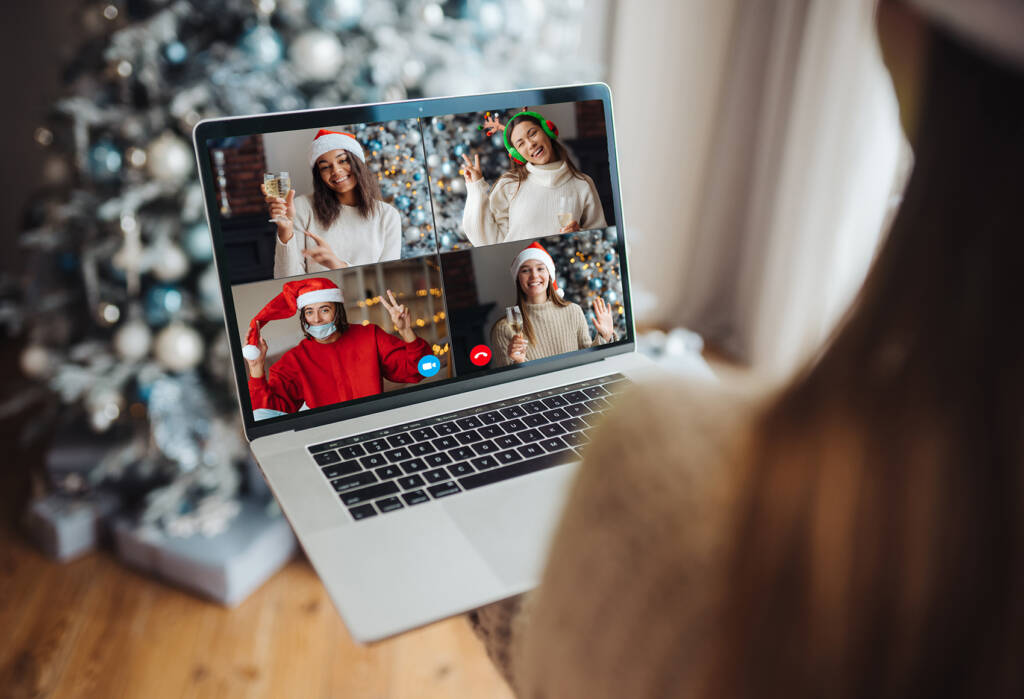 Regardless of whether you want to integrate a group of 20 people or a crowd of 2000, we can guarantee that everyone will be included. We create online events by adjusting the program to the group and adapting to the circumstances on the fly.
The scenario may include a stand-up, artistic performances, DJ sets, live music, game shows, challenges, and competitions, as well as mini-games and official parts led by company representatives. You can expect a high-quality multimedia setting, an interactive form and count on ultra-entertaining hosts.
During the event, the dynamics of the meeting are supervised by producers, chat masters and a hotline available at all times. You can fully personalise an online team-building event and add your branding, as well as some company content.
Game show
A mix of various online game shows in an interactive setting and with a live DJ!
Corporate trip
Move with the team to Cracow, participate in the event and get to know the city!
Christmas party
A crazy Christmas party with game shows, live music, festive games and fantastic tastings!
INTERACTIVE ONLINE WORKSHOPS
---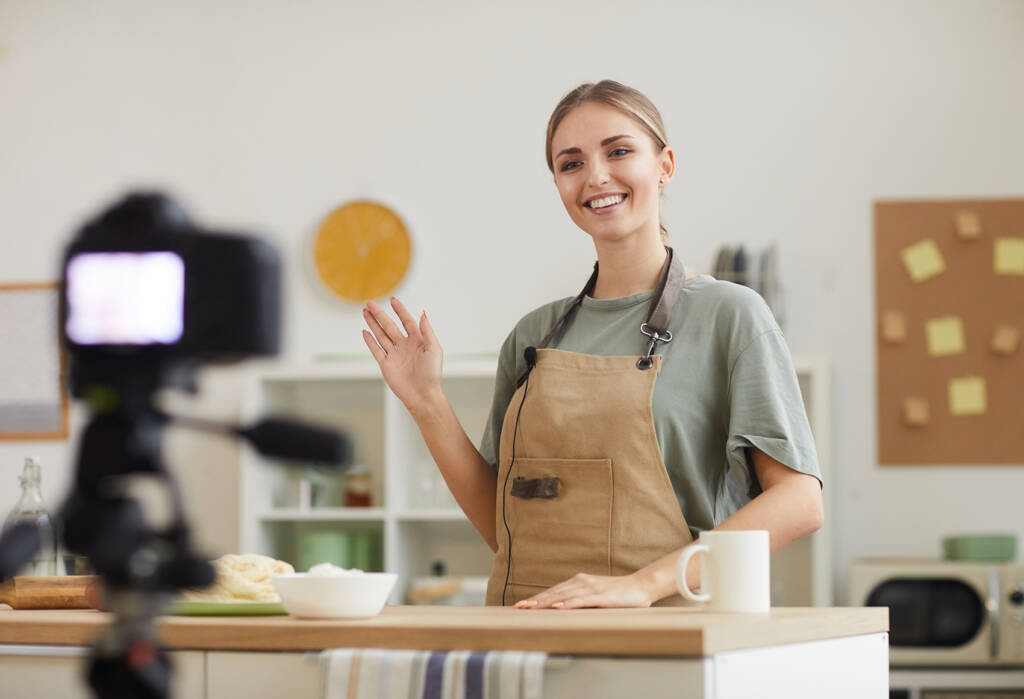 We invite you to joint cooking, tastings and various creative and ecological workshops. We provide the delivery of materials necessary for the event and an interactive setting to strengthen the involvement of the participants.
We guarantee a modern multimedia setting, a positive atmosphere, and the best hosts. Our workshops are dynamic programs that excite and encourage activity. We organise workshops for groups from 5 to 1000 people in Polish or English.
CREATIVE DIY
Do it yourself! From musical instruments through  Christmas decorations to a forest in a jar or painting copies of art masterpieces.
TASTINGS
Enjoy tastings, stories, quizzes and games on whiskey, wine, beer, chocolate, cheese, tea and coffee. Each participant gets a tasting set delivered and interactively gets to know and taste the products during the meeting.
DEVELOPMENT
During interactive sessions, participants gain knowledge, learn secrets, and gain skills. We offer smartphone photography workshops, podcast production and various well-being workshops and lectures.
ASK FOR INTEGRATION FOR YOUR TEAM.
---